Saad Rabadi "Living In The Fast Lane" Acrylic on Canvas 140cm X 70 cm
Saad Rabadi "Zoom In" Acrylic on canvas 70cm X 80cm
Saad Rabadi "Up Town Funk" Acrylic on Canvas Height 80cm X 80cm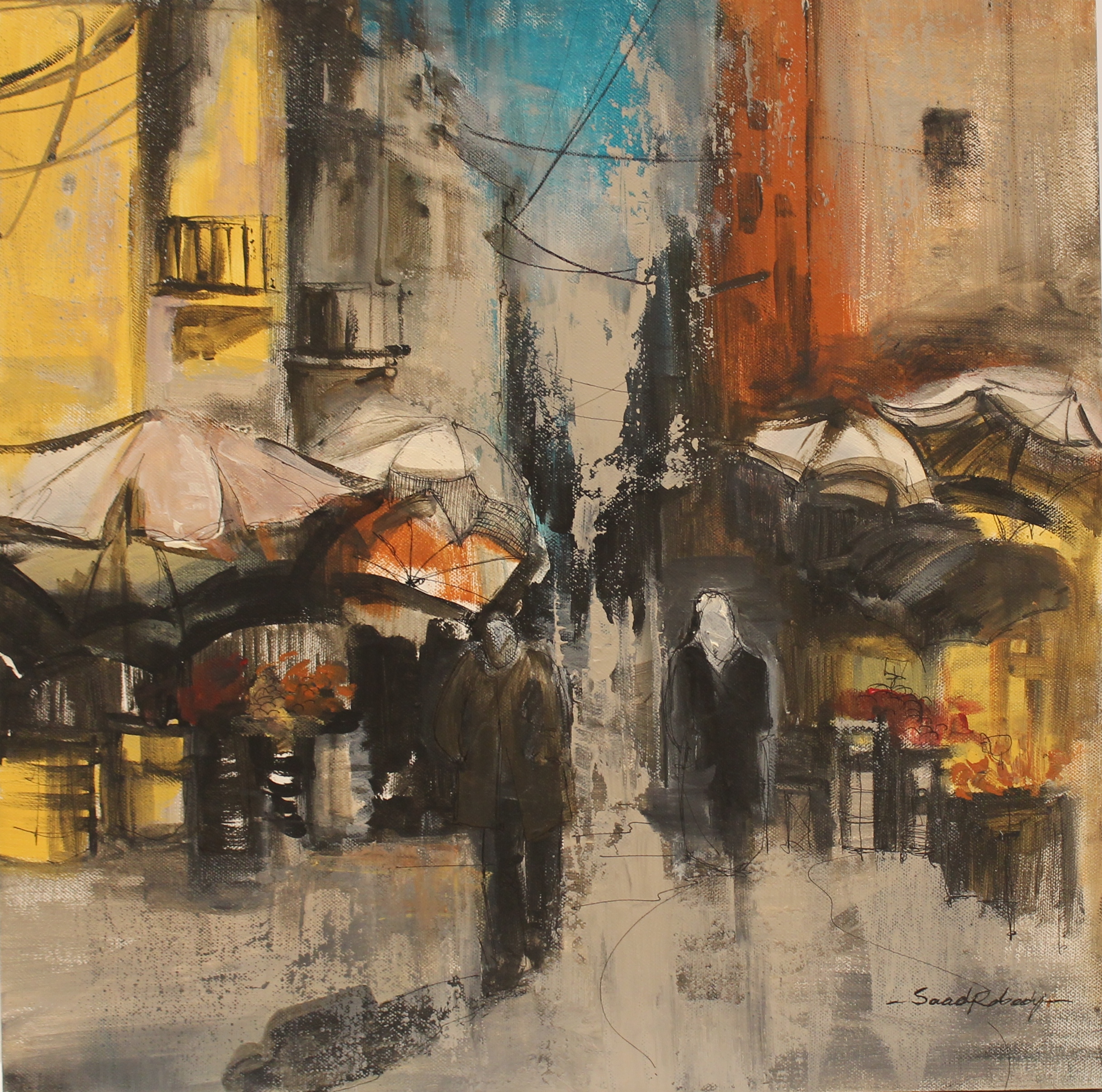 Saad Rabadi "Untitled" Acrylic on Canvas Height 60cm X 80cm
Saad Rabadi
Saad Rabadi (b. 1986, Jordan)
Saad Rabadi (born 1986) graduated from University of Jordan with a degree in Architecture and soon after ventured out to Beirut where he earned an experience in architecture & art.
Since then, Rabadi has established unique style and technique working in watercolor and oil. The artist paints with confidence and flair and addresses complex compositions with a mature eye using colors that are both vivid and atmospheric.
Saad paints his immediate surroundings with intimate, dynamic expression. His unique compositions are inspired from the city's pavements and streets. In each work, Rabadi imbues the city with drama, mood, and personality, magically transforming you to another time and place.
Whether depicting the distinctive hills and winding roads of the city that never sleeps, the artist's work focuses on cityscapes and observes day life scenes. He incorporates details that one doesn't usually notice, and explores unique ways to express the beauty and spiritual essence of the surrounding spaces.
City streets after dark, the glare of lamplight reflecting off of streets slick with rain. The harsh, fluorescent lighting of a city apartment, a late night turning into an early morning.
The artist's exhibitions include Orient Gallery, Amman, Jordan (2017, 2015), Blue Fig , Amman, Jordan (2013) and Fann A Porter Gallery, Dubai, UAE (2013).
The artist lives and works in Amman, Jordan.